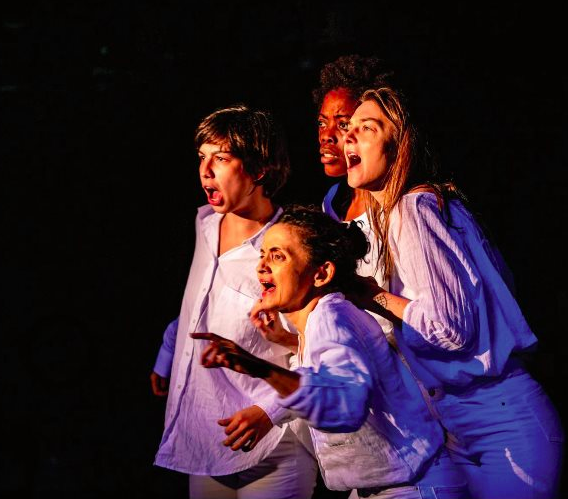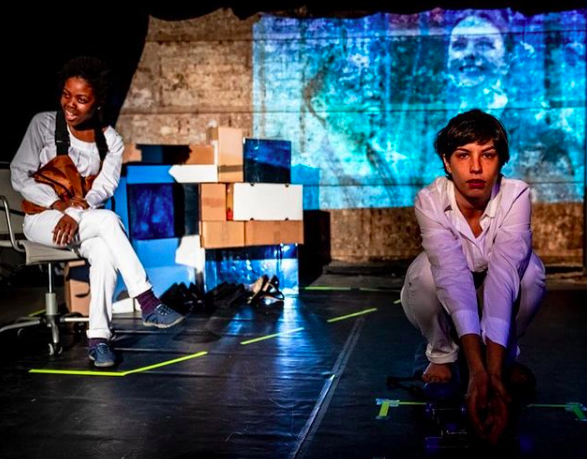 LegalAliens Theatre is a female-led ensemble of international artists established in 2010. 
We produce thought-provoking, complex, exciting performances that challenge mainstream aesthetics. We argue that any effort to promote international practices in Britain should include platforming migrant artists who have made the UK their home. We strive to take theatre to those with limited access. Our audiences cross-class, cultural, and geographical borders. 
We have developed a bold and original theatrical language using multimedia as a form of scenography to guide audiences into worlds often perceived as foreign. We pioneered a rehearsal-based translation method foregrounding the importance of speakers of the original language in the rehearsal room. 
We offer a wide array of workshops and classes, including London Theatre Passport for international artists at the Actors Centre, Foreign Languages through Theatre for secondary schools, and our weekly theatre classes for migrants, refugees and asylum seekers in collaboration with the Engine Room Tottenham.
Our work has been funded by ACE, the Czech Centre, the Italian Institute, Harnisch Foundation, Haringey Council and Lush.
Past productions include:
Closed Lands (VAULT Festival, 2020), Who Am I? (Engine Room, 2020), Migrations: Harbour Europe (The Arcola Theatre, 2019); Poker Face (TACT Festival, Trieste; PACTA Milan; Voila! Festival 2017; Kings Head Theatre 2016); Generational Icons (a staged reading series in collaboration with Theatre Letí, Prague, Drill Hall 2015); The Return (St. James Theatre Studio 2013/Camden Fringe 2012); Chaos! (Bloomsbury Theatre, 2012); and Neither Here Nor There (Soho Theatre Studio and Italian Institute, 2010).