Lanna Joffrey is an Iranian performer/writer working in the UK and US. She has enjoyed performing extensively in theatre, film, audio projects and her spoken word, which has been published in print and online. Before the first London lockdown, she had just returned from the US having done the fourth production of A Thousand Splendid Suns adapted by Ursula Rani Sarma from the Khaled Hosseini book. The lockdown has provided a rich exploration and creation of digital work such as producing a Windrush Betrayal film of a Guardian article by Amelia Gentleman and a plethora of digital readings/workshops/performances of Shakespeare, new plays and translations working with artists from all over the world including Noor Theatre, Brave New World Rep, AAUK, Out of the Wings, Wayward Artists. 
She has earned performance awards from New York Fringe for Valiant, an IRNE for Heather Raffo's Nine Parts of Desire and an Ovation for Jason Grote's 1001.

Lanna's verbatim docudrama of women's war stories, Valiant has travelled the UK/US to critical acclaim and was published in 2021 by NoPassport Press. She is currently a member of the School of High Tide and a company member of The Factory, Barefoot Theatre and Hyphen Artist Collective (Founder). lannajoffrey.com
Miray Sidhom is an emerging theatre practitioner (she hopes to fully emerge any day now). Her artistic practice is interdisciplinary – a smorgasbord of film, soundtracks, movement and spoken-word poetry that creates experimental and thought-provoking performances. She studied Contemporary Theatre and Performance at MMU, during her degree she created A Journey Through Seven Dimensions a solo piece which was performed at Manchester – The Comeback a contemporary theatre festival in Evora, Portugal. Since graduating with First Class Honours, she has been part of Contact Young Company, collaborating with other artists to create The Siege of Christmas, There is a Light, and She Bangs the Drums. Though she was all grown up, Miray returned to CYC as an Assistant Artist for Baby Fever, directed by DEGASTEN. Independently, Miray created If I Knew it was Harmless I would've Killed it Myself an original work exploring the fall of (wo)man, performed at Manchester Fringe Festival 2017. 
As well as studying a Masters in Advanced Theatre Practice at Royal Central School of Speech and Drama, Miray is currently cooking up a storm! THE BREAD WE BREAK is a solo exploring the cultural significance of bread in Egypt's uprisings, and is fermenting as we speak.
Gaël is an Amazon-born writer, actor and filmmaker who explores themes of gender, identity and environmental issues through women's voices.  
She makes theatre & films as a solo artist and with communities – often collaborating with female artists, young adults and women's rights agencies- bringing unheard voices to audiences across the globe with her company Footprint Productions .  
Gaël has been commissioned by many established UK and International organisations and received an array of awards for her work including an Argus Angel for Artistic Excellence, a Three Weeks Editor's Choice, two International Screen Awards, an Offie and more.  
She also serves as a mentor and guest director at BA and MA levels at East15 and Rose Bruford, empowering women and young people to develop their full potential.  Get in touch with her in either English, Portuguese, French or Spanish at gaellecornec.com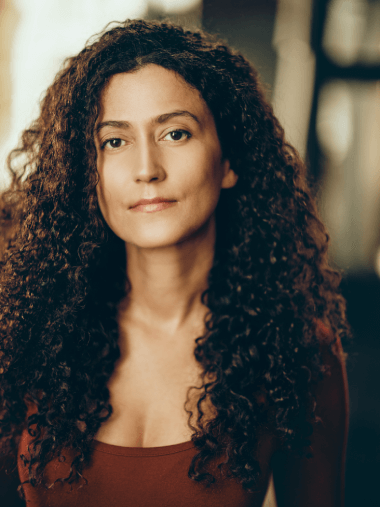 After a lifetime of occultation /'jes.mɪən/ /'aʊdiʃəʊ/ /'ʁrɑː.wiː/ is emerging to share joy, pleasure, pus, and hairy relics of wisdom and truth. In a desperate attempt to make sense of the world they grew up in and the great forces which orchestrated violence and death at  will, Yasmeen Audisho Ghrawi originally studied Political Science at the American University  
of Beirut and vaguely mastered Anthropology and Development at the London School of  Economics. This led to many futile and heart-breaking, yet very serious attempts, at saving  the world. In the end, Yasmeen decided that life's ailments can only be healed (she gave up  saving) through play and pleasure. 
For three years she independently trained at The London  Contemporary Dance School, The Place before receiving a postgraduate training in Devised  Theatre and Performance from Arthaus Berlin, previously LISPA.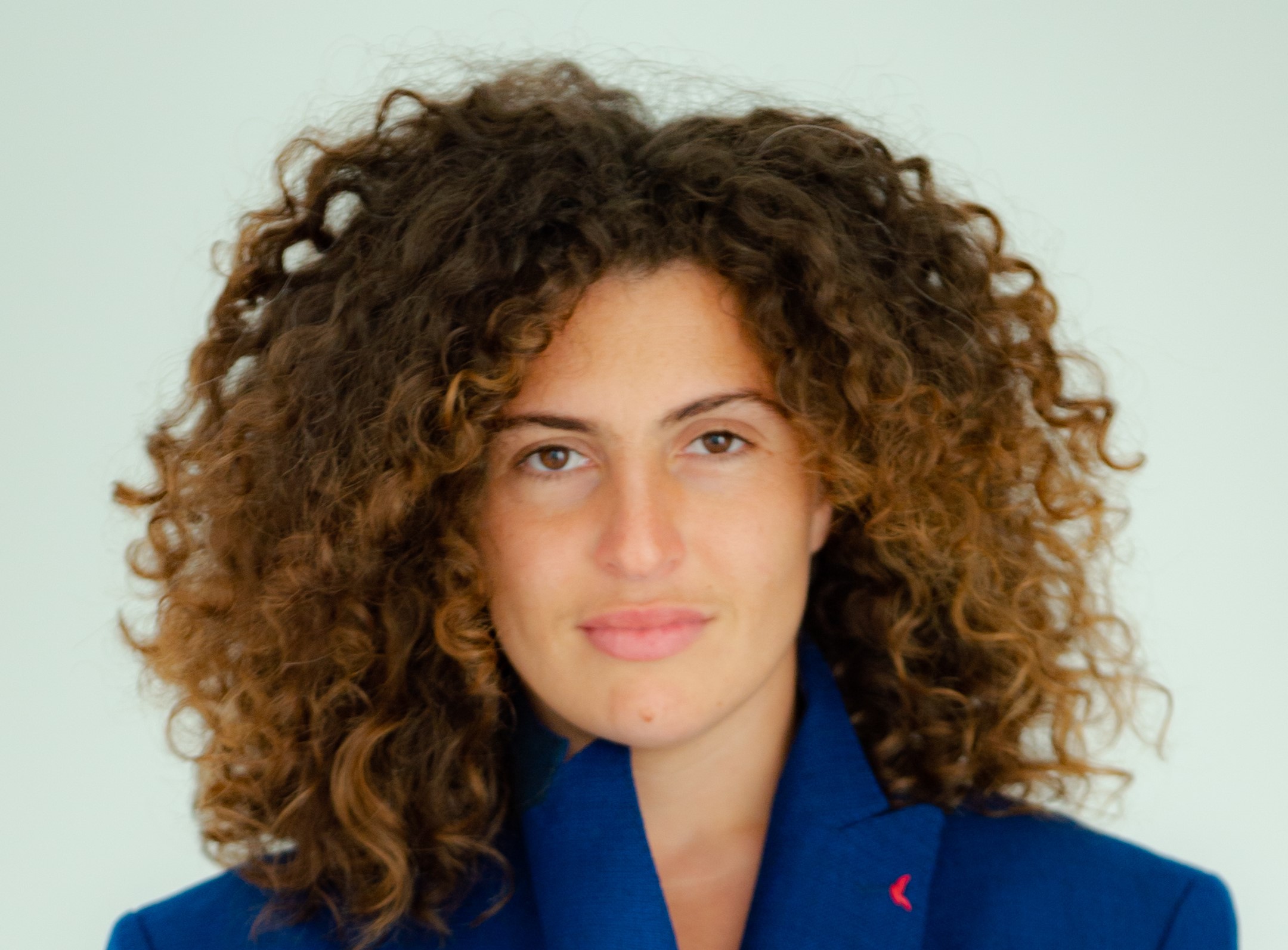 She has since been devising  and performing with artists and ensembles in the UK and internationally including
WHEN  FARAH CRIES
by Syrian playwright Mudhar Al-Haj (Schaubude, Berlin), and the satire 
WELCOME TO THE UK
(Bunker Theatre; The Cockpit; Home, Manchester). She worked as  Assistant Director on
A MUSEUM IN BAGHDAD
with the Royal Shakespeare Company, a  fantastical leap into mainstream theatre, and is currently performing standup comedy with Counterpoints Arts'
NO DIRECTION HOME
and developing her first own show
FROM THE  DAUGHTER OF A DICTATOR.
Inyoung Lee is a London-based South Korean actress, director and acting coach with over a decade of experience in theatre and film. Her own practice has developed from her training in Korea combined with Western techniques such as Stanislavski, Anne Bogart/Viewpoints, Laban, Meisner, Michael Chekhov, and Grotowski. She relocated from South Korea to London in 2017 and completed MFA in Actor Training and Coaching at Royal Central School of Speech and Drama (RCSSD) in 2019. She also holds an MA in Film and a BA in English Literature from South Korea. A short film 'Her Girlfriend', which she directed, wrote and produced, was selected for the competitive segment of the SEOUL International Women's Film Festival. The film was well recognised among several international film festivals such as the Asian Film and Video Festival in Japan, Torino GLBT Film Festival in Italy and The Women's Film Festival in Chennai, India.
She has led workshops at RCSSD / East 15 Acting School and worked as an acting tutor and assistant director in an international touring production of Six Degrees of Separation in London and Barcelona production.
Her passion for creating intercultural theatre in the UK, led her to develop her own actor training company called 'The ActorTects'
to increase East Asian visibility and challenge the idea of Asian stereotypes in western industry. The company's goal is to encourage minority artists to voice their experience and celebrate their identity. Inyoung is excited to bring her unique experience and talents to "Things I Am Not."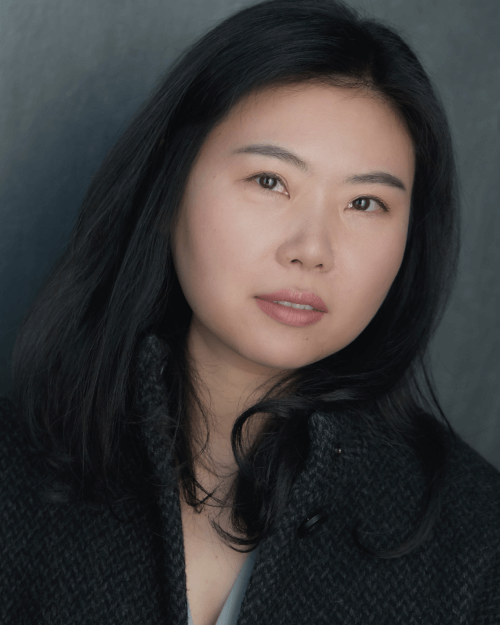 Mai Weisz is a Jewish-Israeli actress and writer based between Tel-Aviv and London (but it would take her a whole day to explain exactly where her family is from i.e Romania, China, Iraq, Georgia, Russia and the list is long). 
Graduated from The Royal Central School of Speech and Drama with a BA in Acting Collaborative and Devised Theatre, and from SOAS University with an MA in Global Cinema and the Transcultural. If she could travel to any time in the past it would be when borders and passports didn't exist. 
Mai has been experimenting with different forms and style of writing, she started writing from a place of self-expression while recording her thoughts and dreams. This has eventually led her to write and perform On Cloud Nine, an autobiographical one-woman play, written as a stream-of-consciousness, that follows the journey of Maia through one sleepless night haunted by the socio-political weight of her origins. The play was previewed and live-streamed at the White Bear Theatre for two performances in December 2020, which marked Mai's UK debut, as a playwright and a performer. Her monologue I'm Not Into Politics is adapted from her play On Cloud Nine. 
On of her best-hidden talents, an outstanding ability to eat, laugh and cry at the same time. 
If you need her, try ringing her doorbell, she will probably be dipping a Date in Turkish coffee in bed.
I was oceans away from home (I paused writing that word now because I grew up in two countries and have learned to keep them as home in my heart whilst also trying to make home wherever I am) when I heard these words recited at a friend's housewarming: 'Your pain is the breaking of the shell that encloses your understanding.' – Kahlil Gibran. Entering the performing arts saved my life, after a few hard years of the initial shock of being othered in society simply for simply being born abroad, it helped me feel my humanity again, express myself in all my evolving layers. My creative work is my meditation and feel that 'work is a kind of love' – Marilyn Monroe, that's where I live. Thematically I am passionate about healing intergenerational trauma, sexual pleasure, identity & belonging and the conversation between femininity & masculinity. I'm a Writer, Performer & Director trained in journalism. Tamasha Theatre Playwright 2019/20, The Space theatre bespoke-sponsored playwright. As Oxford Playhouse Evolve Artist 2020/21 I'm developing a show on the right to sexual pleasure. I love to dance. Music is my religion. I find quiet connection with the music of Peter Gabriel and Springsteen.